10 YEARS OF EXCELLENCE IN MARKETING
& SATISFACTION
2020 brought customer experience improvements to the forefront of ETC's marketing strategy, and with that came a beautifully-designed online customer support center. ETC's channel sales strategy sometimes leaves end users of ETC controls and sensors with a lack of readily-available support resources, so Injehnuity was brought in to build an easy-to-use, heavily-search-engine-optimized site that seamlessly integrates with existing sales and marketing automation tools and functions flawlessly on mobile and desktop. ETC's customers are now able to find all the information and resources they need to install, test, troubleshoot, and get maximum value from their ETC products through a simple Google/Bing/Yahoo search.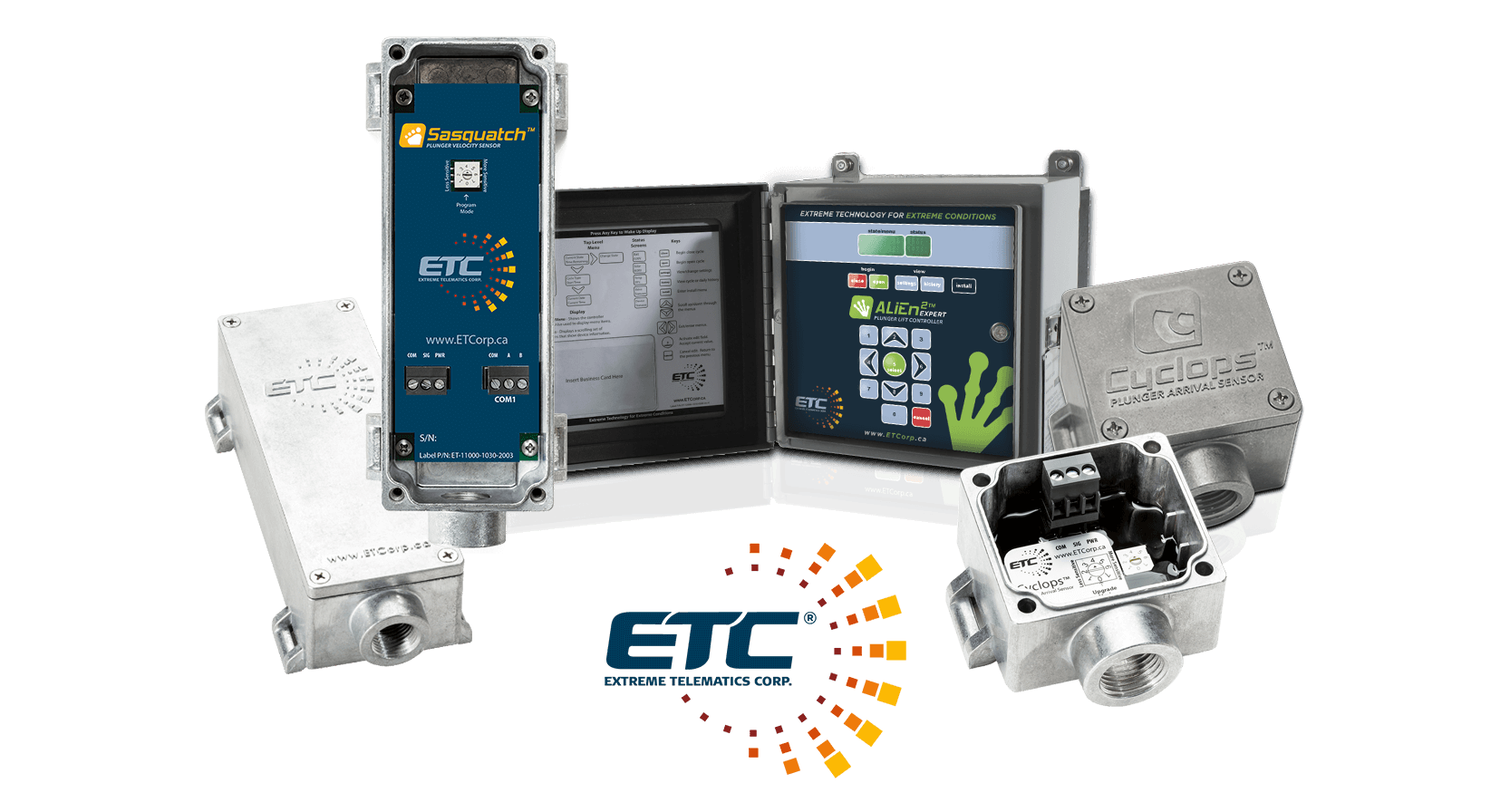 PRODUCT DESIGN
ETC's product lines include advanced plunger lift and chemical injection controllers, geomagnetic sensors, solar panels, Industrial IoT devices, and more. Over the years we've had the privilege of designing product logos, keypads, labels, packaging and we're even responsible for naming many of them! Since 2010 we've worked closely with ETC's Engineering team to produce manuals and quick start guides, software and simulator graphics and a variety of other materials and tools meant to enhance customer experience with ETC products.
AUTOMATION
In 2012, ETC's digital marketing strategy got a huge boost with the implementation of ActiveConversion, an early-stage tool that Jehn selected to attract and identify qualified leads based on the way users interact with certain elements on the website. The tool takes full advantage of email automation, which triggers personalized marketing campaigns for email subscribers containing content that is relevant and tailored to what they are most interested in. PROMOTION
Since 2010, ETC has participated in over 60 trade shows and industry events. Jehn has helped select, promote, and facilitate every single one of these events handling everything from large structural displays to small details like ETC's famous tiny branded screwdrivers, and everything in between. We've made travel arrangements for people and equipment as far away as the Netherlands, and negotiated deals with partners, resellers, and suppliers on ETC's behalf. We've also dreamt up all kinds of advertisements and promotional campaigns to drive traffic to ETC's booths, capture leads, convert prospects to customers, and customers to brand ambassadors.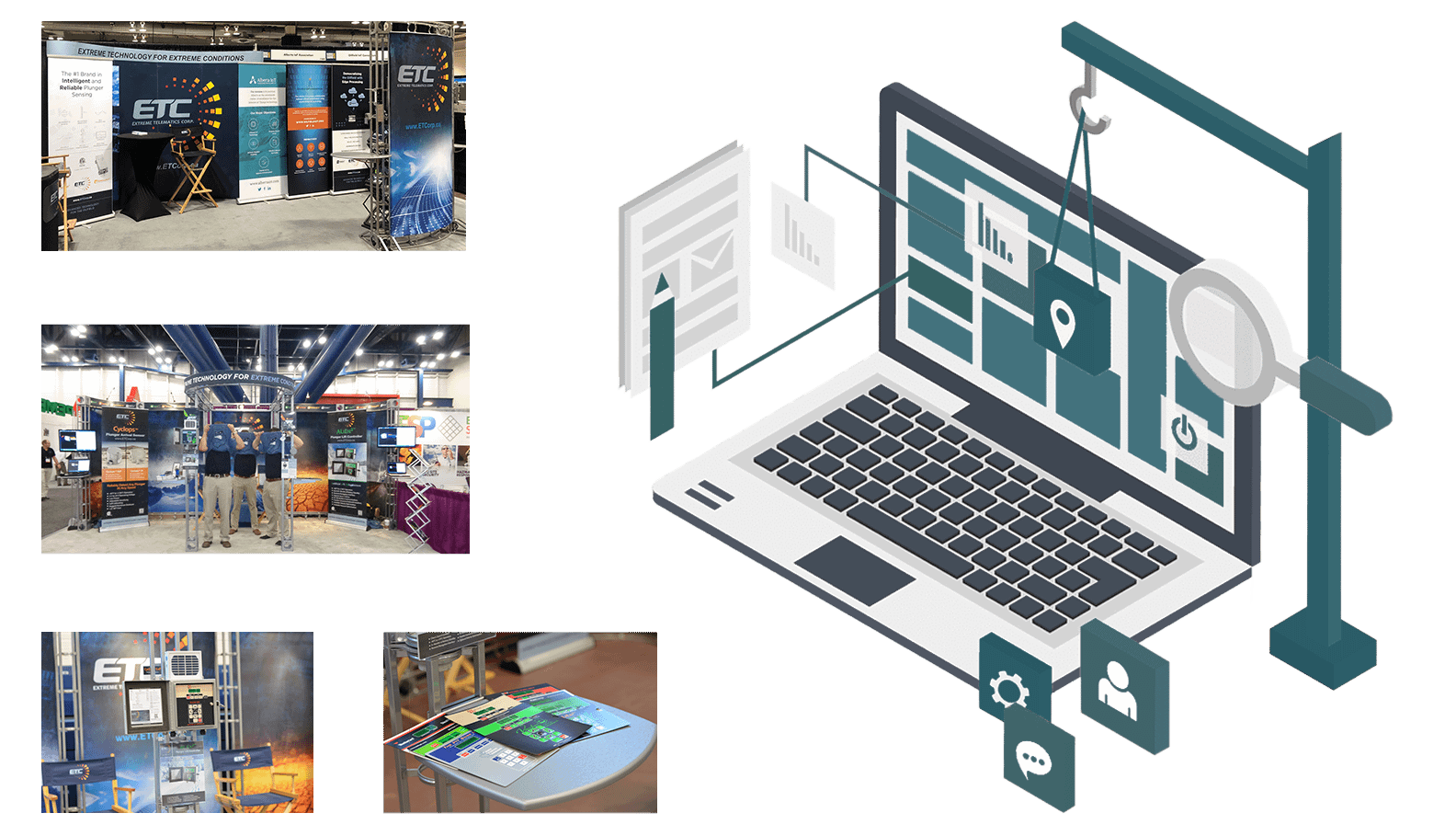 ETCORP.CA
We've spent years making sure ETC's website is a digital lead magnet; Crafting valuable content that ETC resellers and customers can easily locate and download while ranking high in popular search engines like Google, Yahoo, or Bing so that prospects find them first. In 2012 we implemented ActiveCampaign for them, which has produced excellent results over the years under our ongoing maintenance plan. Like all websites built and managed by Injehnuity, ETC's is responsive, meaning that it works seamlessly on all devices and browsers.
10 YEARS OF EXCELLENCE IN MARKETING
Like what you see? Let us do it for you!
HOW CAN WE HELP?
Reach out to us today to book your free quote or consultation.